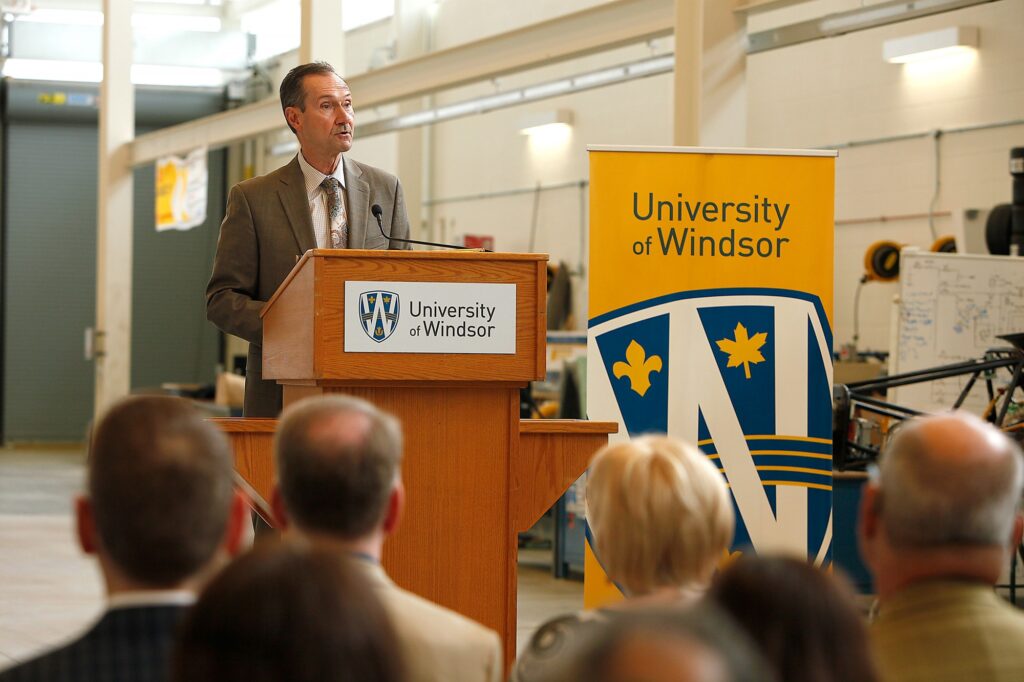 On March 22, 2019 The University of Windsor invited a team from Windsor Mold Group to recognize an exciting funding announcement which will support the Faculty of Engineering, Entrepreneurship Practice and Innovation Centre (EPICentre), and the Faculty of Arts, Humanities and Social Sciences. A component of the funding will be through an endowment fund for capstone projects within the Faculty of Engineering. Fourth year engineering students are responsible to complete a major capstone project to graduate and it allows students to apply their academic learning in a practical way. This funding will help upwards of 50 students per year and will be awarded on an annual basis.
The funding will also infuse investment in the EPICentre's makerspace, the Windsor Mold Group EPIC Makers' Base. This space is a collaborative space equipped with high technology tools, as well as simple hand tools to create an environment for members to design and build prototypes. Additionally, in the EPICentre, the investment will allow for a part-time Makerspace Lead to administer the Make It & Take It workshop series.

The investment in the Faculty of Arts, Humanities and Social Sciences will be used to continue the development of the School of Creative Arts in the downtown campus and the former Armouries.
The Windsor Mold Group is proud to continue to strengthen the relationship with The University of Windsor, and is excited to engage with the students across various faculties to continue to impact students in a positive way.
Full details of the investment strategy and impact is available at the following links: http://www.uwindsor.ca/engineering/2019-03-25/manufacturer-breaks-mold-visionary-investment, http://www.uwindsor.ca/dailynews/2019-03-22/manufacturer-breaks-mold-visionary-investment