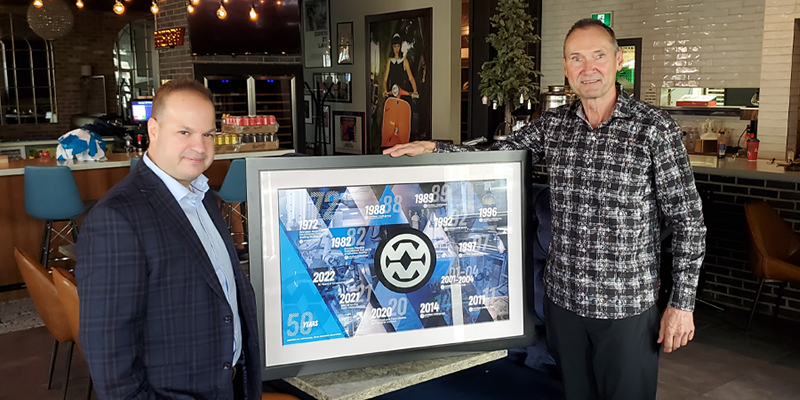 After a successful career spanning 44+ years with Windsor Mold Group, Keith Henry, CEO of WMG, has decided to retire at the end of 2021. Keith started his career in an entry level position in April 1977 at one of the first Tooling locations at Durham Place in Windsor. Over the years, Keith grew within the organization to General Manager of the Automotive Components Division, then President of WMG, and finally CEO.
Keith was responsible for successfully, and strategically, growing the organization over the years and launching several facilities in the USA.  Keith also recognized the future of automotive market growth in Mexico and launched WMG's first parts facility in Queretaro (Mexiplas) in 2011, as well acquiring lands for future growth, which will now be used to launch a second Mexiplas facility in late 2022.
In addition to his commitment to quality and ensuring WMG always provides technology driven solutions to our customers, Keith built a culture focused on people and community, that has always been and will continue to be a foundation of WMG values and key to future success.
Over the last while, Keith has been transitioning responsibilities to current President of WMG, David Mastronardi, who will take over as President and CEO of WMG starting in January 2022.
All the best to Keith in his retirement, and although he will be missed around the office, we are very happy that he will be able to focus on his other passion of triathlons and Ironman competitions.