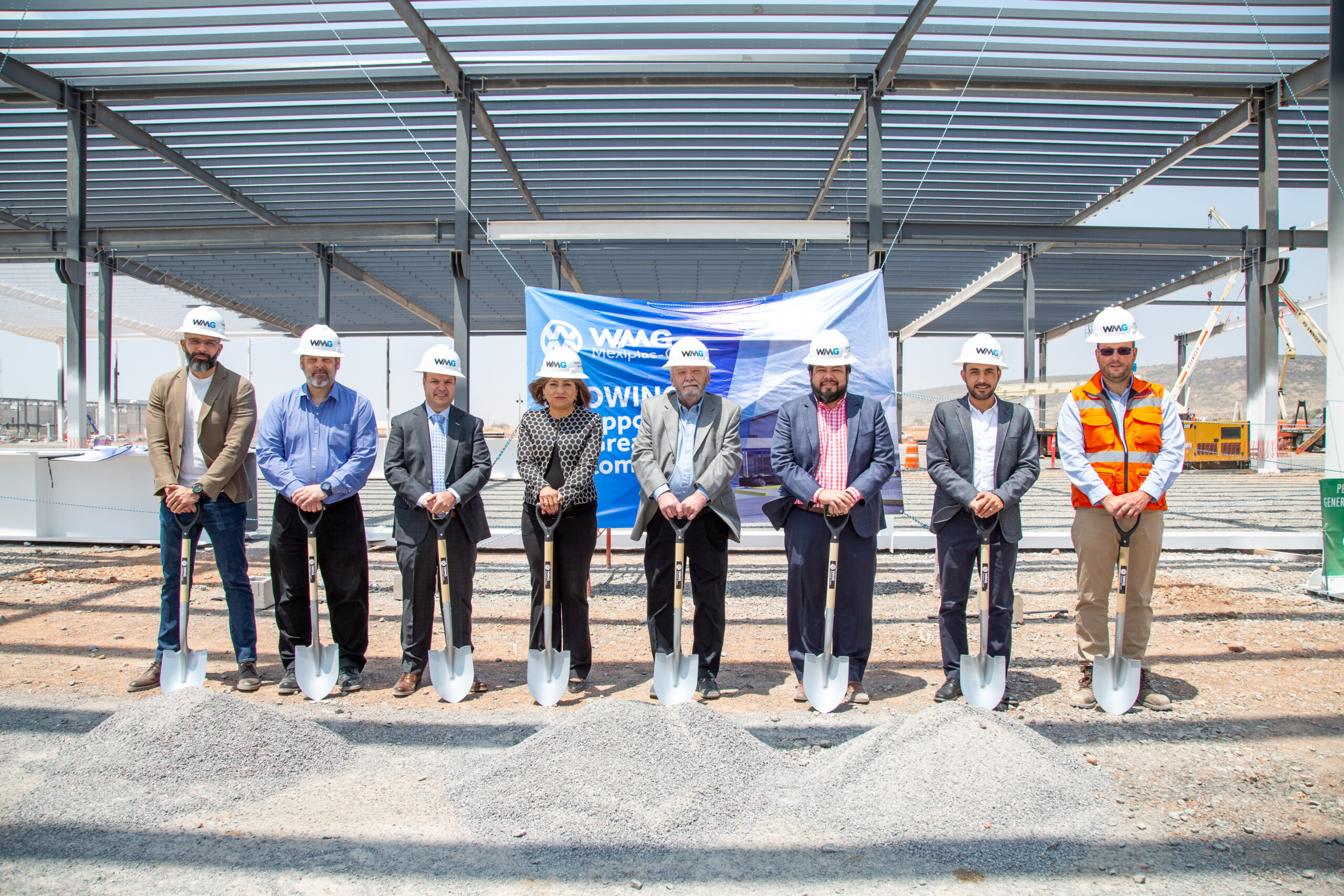 Based on the success of Mexiplas – Querétaro, WMG's first molded products facility launched in 2011 in Mexico, WMG Technologies is excited to announce a second facility currently under construction.  The second facility will be named Mexiplas – Colón, and be located in the Aerotech Industrial Park in Colón, Querétaro.
"We are very excited to make this further investment in Mexico to support our growing customers." says President and CEO of WMG Technologies David Mastronardi.  "With the continued OEM investment in Electric Vehicle (EV) manufacturing in Mexico, and increasing rate of EV consumer adoption across North America, we are well positioned to provide tooling solutions and molded products to drive the technologies of tomorrow in the EV space.  With our great team currently in Mexico, we have no doubt we will launch another flagship molded products facility later this year."
Mexiplas – Colón will start production in late 2022 and support several different OEM vehicle platforms assembled in Mexico.  "With a footprint of 150,000 square feet of manufacturing space and 10 new state of the art Engel injection molding machines with large tonnage and multi-material capability, the Mexiplas – Colón facility will support various new technology-driven product offerings." says Molded Products General Manager Jeffrey Stack. 
Windsor Mold Group (WMG) Technologies provides world-class tooling and injected molded products to the North American market.  Headquartered in Windsor, Ontario, WMG Technologies Molded Products Division has 7 locations across Ontario, Michigan, Ohio, Tennessee, and Mexico with the 8th location in Mexico currently under construction.