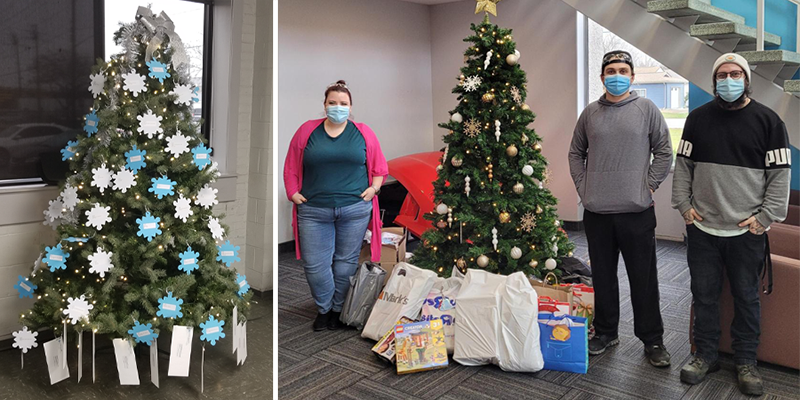 Windsor Mold has been a proud supporter and partner of the United Way for many years. The United Way holds an annual "Backpacks for Success" program to ensure underserved students have the resources and materials to be successful at school. Our facilities held a school supply donation drive as well as raffle to raise funds for supplies! Thank you all who supported this event – it was a great success for the United Way.
Our workplace campaign is our headline event for the year and this year, it took place over 2 weeks in November. We had a corny joke day, colouring contest, raffle for an extra vacation day, hand delivered coffee, and the crowd favourite balloon popping event! The generosity of our team resulted in a 8% increase from our 2020 campaign – thank you!
To wrap up the year, our Canadian facilities have stepped up to support the United Way Holiday Giving Program. The program supports local families who need some extra help around the holiday season. Across our facilities, we were able to support 3 local families in need. Thank you to our team member's their families for stepping up and showing community leadership in 2021!